Vacuum PVD Ion-arc Coating Installation
Applied industries:                                                
  Precision mould industry(dies, shear mould, standard mould etc.), tool industry(drill, hard alloy, milling cutter, broaches, screw tap and gear cutter etc.) and automobile industry(piston, piston rings and alloy wheels etc.)
Coating film:                                                                 
  Designed for the hard coating and super hard protective film of tools, knives, moulds;It can deposit TiN, TiC, TiCN, TiAlCN, TiCrN, TiCrCN, TiAlCrN, multilayer super hard coatings.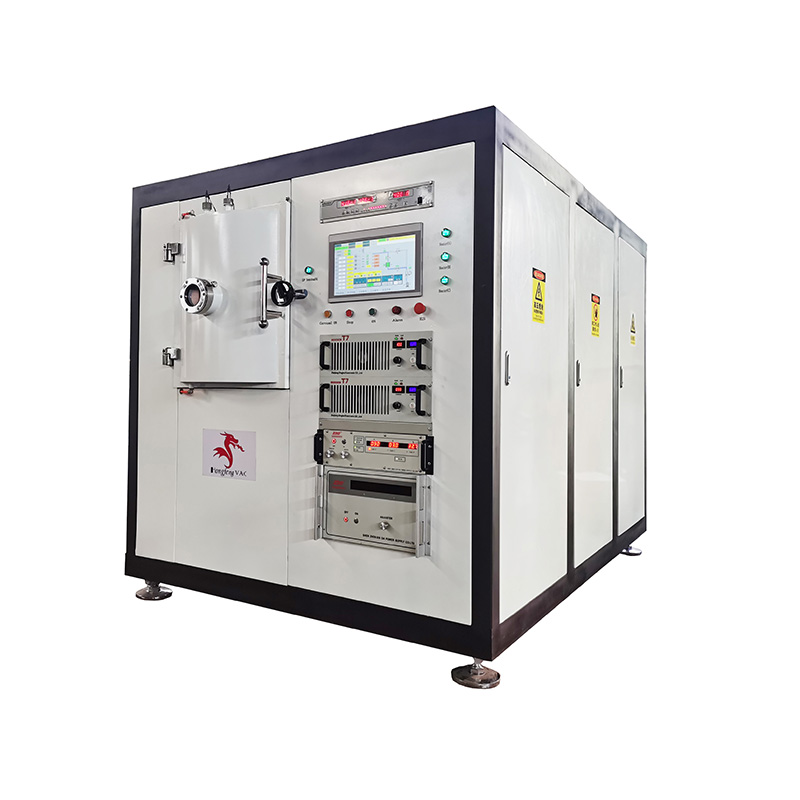 | | |
| --- | --- |
| Technical requirements |   |
| Working environment: | 5.0x10-3Pa |
| High vacuum | 5.0x10-4Pa |
| Low vacuum | Atmosphere to desired vacuum |
| Temperature control: | PID regulation |
| Coating method: | ion-arc |
| Chamber size | ∅500 x (H)600 mm |
| Target diameter: not less than 75 mm; | ∅100mm |
| Sample size diameter: | As required |
| Process gases: | Ar2, O2, N2, C2H2, etc |
| Coating materials | Superhard and nano composite coatings |
| Uniformity: | No more than 5%; |
| Software: | Windows, graphical interface, fully automatic system must provide automatic blocking of the installation according to the parameters of incoming energy carriers (pneumatics, water, clean gases) and the specified system parameters, have an intuitive (friendly) interface, have an alarm system for emergency situations. |